The Gracie La Mesa facility offers plenty of mat-space to our students. Our restrooms and lockers are always kept clean and well-supplied. We are proud to offer the cleanest Brazilian jiu-jitsu training facility in San Diego. Gracie Jiu-Jitsu La mesa is a true martial art sanctuary where students can focus on learning the art of Brazilian Jiu-Jitsu.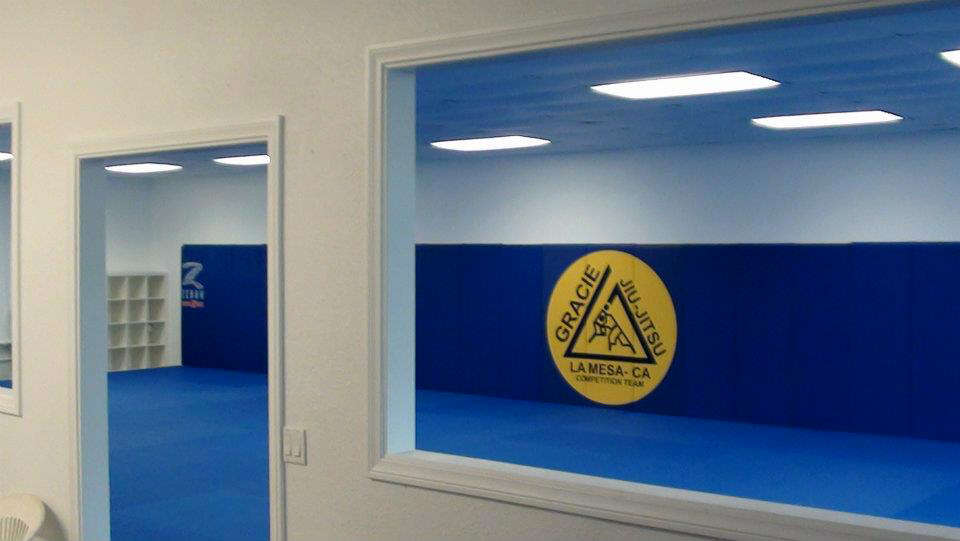 Our primary mission is to help you reach your Brazilian Jiu-Jitsu training and fitness goals in an atmosphere that promotes learning, safety and teamwork.
Located in the heart of La Mesa San Diego, California, our facility was carefully selected to offer easy access for anyone interested in Brazilian jiu jitsu training in the San Diego area. Our Brazilian jiu jitsu school is close to the 125 and 8 Freeways.
For those interested in Brazilian jiu jitsu classes in the San Diego area, Gracie La Mesa is a gym that offers group, private and children's classes.
Gracie La Mesa also offers showers, seating (to watch or to accommodate family members)and wireless Internet for guests.
Come check us out and see for yourself why Gracie La Mesa is the best Brazilian jiu jitsu School in San Diego.