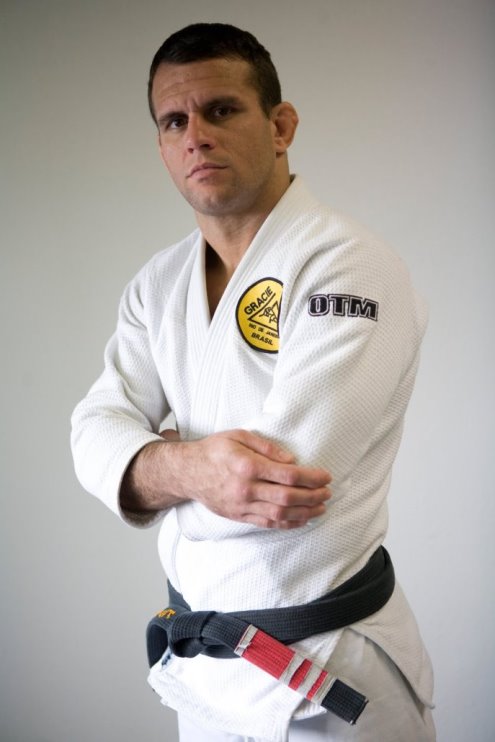 Régis Lebre is a Brazilian jiu jitsu black belt under Royler Gracie, regarded as one of the pioneers in the US East Coast through his work at Steve and DC Maxewell's "Maxwercise" academy in Philadelphia. Not only a revered instructor, Lebre was also highly successful as a competitor, having earned a Pan American title, Masters & Senior title, and several Rio State championships.
Régis Lebre
Full Name: Régis da Silveira Lebre
Nickname: n/a
Lineage: Mitsuyo Maeda > Carlos Gracie > Helio Gracie > Royler Gracie > Régis Lebre
Main Achievements:
• International Masters & Senior Champion (2007)
• Pan American Champion (2009)
• Gracie Worlds Champion (2007)
• Rio de Janeiro State Champion – FJJ-Rio (1998 purple, 1999/2000 brown)
• North/Northeast Interstate Champion (1997 blue, 1998 purple)
• International Masters & Senior Championship Runner-up (2008)
• World Masters Championship Runner-up (2013 absolute Senior 1)
• Pan American Championship Runner-up (2007 absolute Master, 2014/2016 Master 2)
• Brazilian Team Nationals Championship Runner-up (1999 purple)
• World Championship 3rd Place (1999 purple)
• Pan American Championship 3rd Place (2005/2007 Master)
• World Masters Championship 3rd Place (2013 Senior 1)
• Brazilian National Championship 3rd Place (1998 purple, 1999/2000 brown)
• Favorite Position/Technique: Solid All Round Jiu Jitsu Fundamentals
Weight Division: Peso Médio (82kg/181lbs)
Team/Association: Gracie Humaitá
Régis Lebre Biography
Régis Lebre was born on May 26, 1976 in Fortaleza – state of Ceará, Brazil.
Although fascinated by martial arts when growing up, Régis never truly settled in one combat style and instead dabbed in a few (boxing, karate, judo, etc) throughout his formative years, while also playing more traditional sports such as swimming and footbal. (soccer).
At the age of 17 Régis found jiu jitsu. Training under Eduardo Rocha's supervision, Lebre hooked to the martial art, so much that as a purple belt he decided to move to Rio de Janeiro, to perfect his grappling knowledge.
In Rio de Janeiro Régis joined the Gracie Academy in the Humaitá neighbourhood, being coached by Royler Gracie who awarded Lebre his brown and black belts. Régis's path to black belt was an unusually fast one at the time (under 5 years).One of the fastest recorded during the 1990's.
Being regarded as one of the top competitors in the jiu jitsu circuit, Régis started touring in Europe and USA to perform workshops and to compete. On one of those travels Régis was invited by Steve and DC Maxewell to stay at their gym in Philadelphia (Maxercise) to become the in-house instructor, where he remained for 8 years.
Although the experience was extremely positive, Régis had a hard time adapting to the East Coast weather, and after the 8 year period, Lebre moved to California, settling in San Diego. Throughout the years Régis lived in the USA, he promoted several black belts, including: André Maracaba, Brain Rago, Zak maxwell, Tim Silvertery , Jen Petrina, Miles "Scoochie" Moffit,Joel Goldberg, Jonh Pedova.