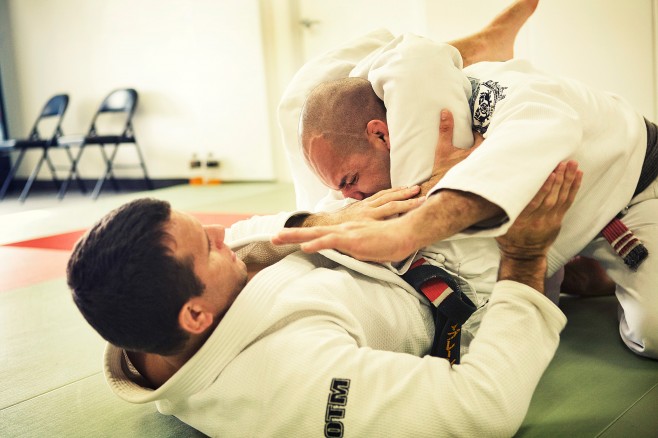 For your Life and Safety: Self Defense Training in San Diego
Do you know the impact of Chelsea King's murder to most women? More and more of the fair sexes are motivated to start self defense classes to be street ready to protect themselves from possible attackers. Searching for safety classes for women and even for men, is no big deal since there are lots of San Diego self defense training available. In fact, some self defense workshops offer free lessons in tactical defense. But the best trainings are those given by reputable schools, which are time-tested, using effective techniques proven in real-life situations.
Gracie la Mesa Brazilian Jiu-Jitsu School Self Defense Training
Both Gracie Jiu-Jitsu and the Brazilian JJ are perfect models of fighting techniques that flourished in Brazil. Both are the brainchildren of the Gracie family who spend most of their lives perfecting the techniques commonly used by street fighters in Brazil.
Ground fighting is the common preference
Brazilian Jiu Jitsu works with arm locks, chokes, leg locks, line holds and strikes to relive superior harness ability of opponent
Overcomes the advantage of bigger and stronger opponents by using the proper kind of leverage
Gracie Jiu Jitsu is a perfect form of self-defense for all ages, gender and size
To keep you safe, the object of the fight is to take one's opponent to the ground. Its concept is that weaker and smaller combatants can overcome bigger and stronger opponents by using the right kind of leverage. You will find more resources about Brazilian Jiu Jitsu self-defense training at the Gracie La Mesa Brazilian Jiu Jitsu School. Before committing yourself to other schools, visit and enjoy the attributes of GJJ La Mesa as it gives the best San Diego Self Defense Training.
Brazilian Jiu Jitsu self-defense training teaches close combat for civilians and also law enforcement. It has proven its advantage in many street fighting situations. Mental and physical benefits are expected from this simple and practical techniques based on real life situations are taught.
The Gracie La Mesa self-defense program is designed and applicable for any individual regardless of experience. This principal health, strength and conditioning program are part of training in police academies, tactical operation teams, military & special units, champion martial artists and elite professional athletes world wide.
The popularity of Gracie La Mesa's San Diego self-defense training program is obvious and can be found in various locations across San Diego. Gracie Humaita schools and Bjj training centers are found in close proximity to Chula Vista, Carlsbad, Encinitas, National City, La Jolla, Mission Valley, Santee, La Mesa and El Cajon. As everyone understands the value of self defense, those who place great importance on their health & physical wellness should visit the best San Diego Self Defense Training school.